Waow... What a tiring day...
It was our small celebration of Keh Shiun's Birthday yesterday.
(Actually his birthday was over already)
At the same, we planned to celebrate and stay at Serene's house for countdown of Merdeka Day.

Well, before we (SwatWolf, Kim, Serene, and I) go to take the cake at Sunflower cake house there, we saw a new car!!!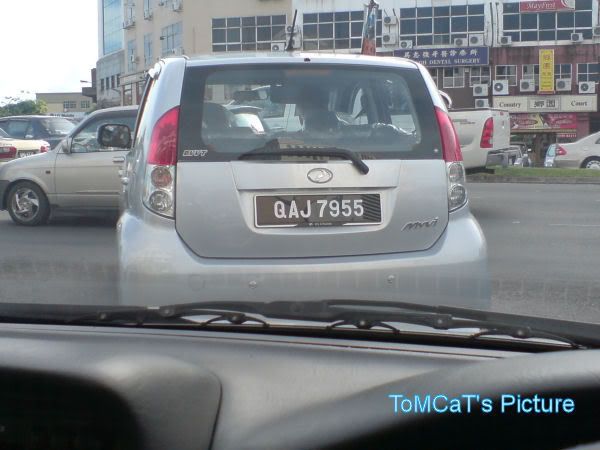 OMG, It's QAJ...
(Kill AJay) XD



After that, we have arrived to Sunflower cake house there.
There are lots breads look very delicious, and we bought some breads too...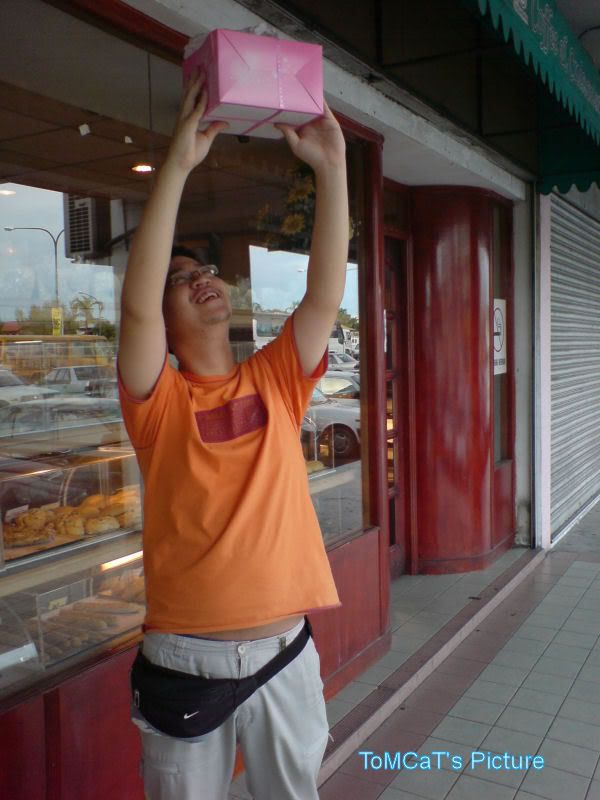 Yeah! SwatWolf has obtained a cake!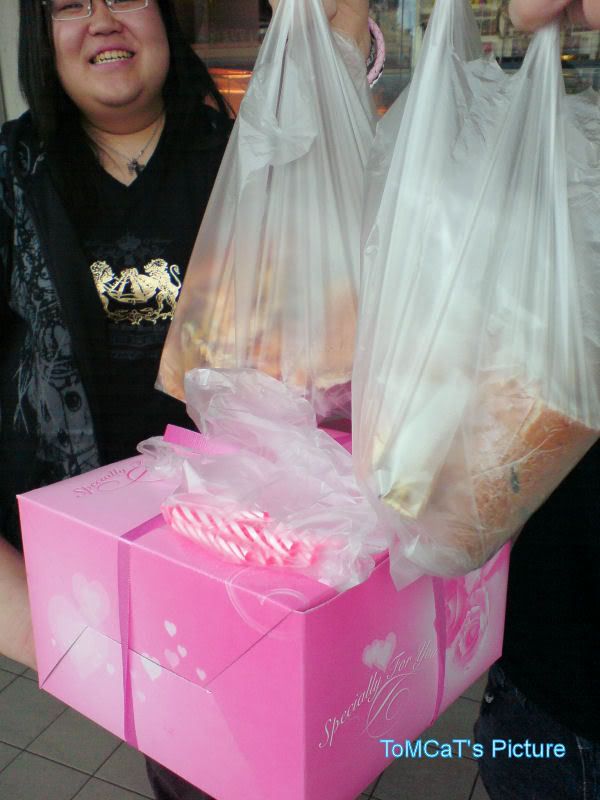 And look, what did we buy at there...



Wow... After SwatWolf has obtained the cake, we went to the Everise, which is located at the 4 and the half mine there to buy some junk foods and drinks, so we can have some junk foods when we celebrating at Serene's house.
The next destination, we went to Serene's house to put all of our stuff there...
And something horrible there... @_@"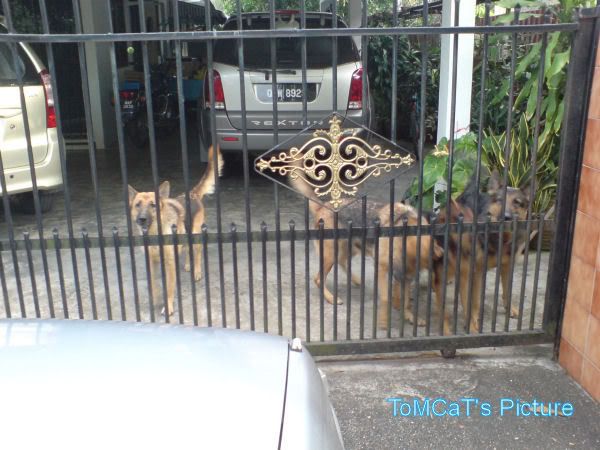 Look, they are Serene's dogs!!!
It's so sad that I'm not afraid of them... =.="
At Serene's house, SwatWolf starting to setup his Wii and play it. At the same time, I watching Bleach episode 138 in Serene's unknown room... @_@"
Serene and Kim, I do not know what did they do at upstair there.
May be ****ing? XD
No lah... Just kidding...


Around 7.30pm, we went to Jalan Song to have our dinner, and so for the others. But we were extremely late...
Sorry that we were late...
Before we have arrive to Jalan Song, we went to fetch HK, and we saw something interesting again!

And then, after dinner, we gathered at Serene's house again! And everyone starting to play...


The whole living room of Serene's house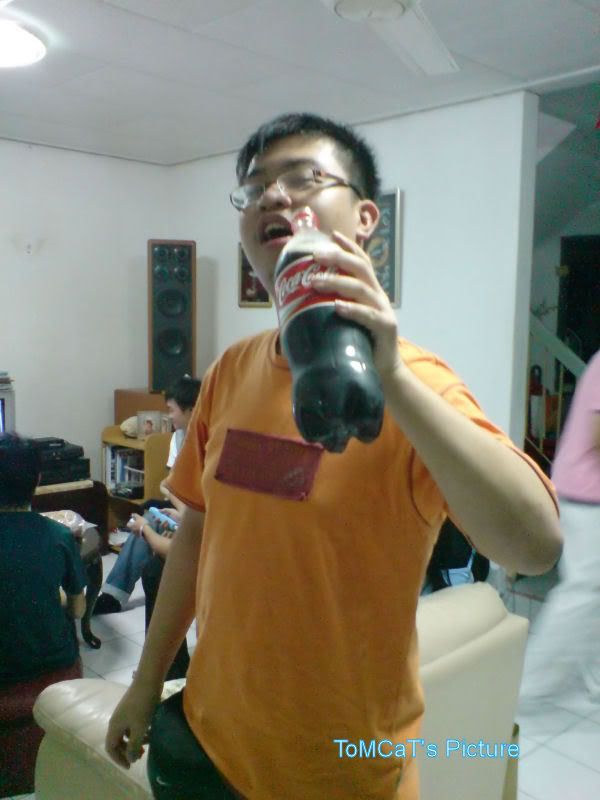 SwatWolf wanted to drink the whole bottle of Coke by himself
XD



Mean while, it was DS time too...



After discovering, our Allen Walker has discovered something interesting.
It's a very very very old type of "Transformer" XD
Old type of "Transformer" in Serene's house
(Actually it is a pencil case)



But someone broke it! @_@"
(The person who broke it was Kota Kinabaru)
Finally, our birthday Keh Shiun has obtained his birthday present, after the War of Cake... XD


About 12am, we played firecrackers, and Merdeka Jump at the middle of the road... XD
After that, it's our Wii time again. But some of us were playing Dota, and DS.
Okay, that's all...
Well, these all photos are from my side photos. I'll post up more about this after I have obtained the photos from others. Thank you for taking your time on reading.