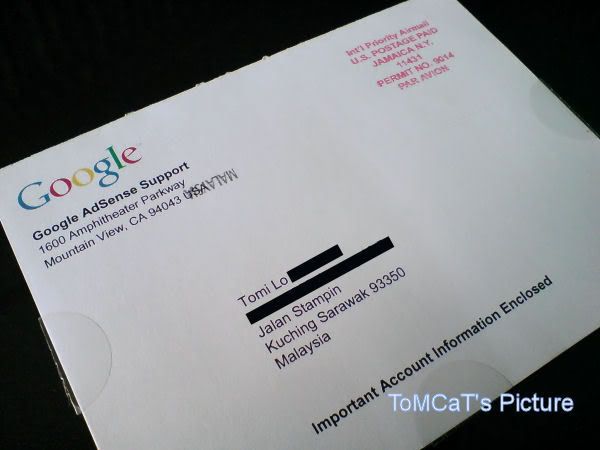 I received a letter from google yesterday when I back to Kuching from Bintango. I open up my mailbox, and feel surprised. Google Adsense has send me my personal identification number (PIN) in order for me to cash out later.

Anyway, have you receive yours?
Oh yeah, stay tuned for more updates on my short trip to Bintango.