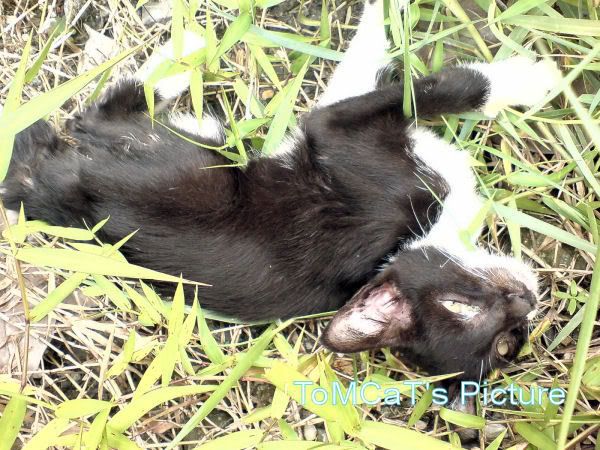 Something had happened after my class at 3.30pm this afternoon. What is it? Well, it is another kitty (in the picture above) in disease detected. This kitty was laying just beside my tire. Lucky I have found it early, or else, there will be the end of it's life. What I did is catch it and bring it to the road side with glasses.

Another kitty also in disease was detected yesterday in the lobby of my school campus. That kitty, I believe many of my friends had saw it too. It looks sick seriously. It could not even do the balancing by itself. What a pity...

Well, I am thinking why are they here? I never see kitties in disease around our campus before until yesterday. Hopefully there has no more kitty in disease around my school campus.