Yeah... I have attended the gathering just now...
Hmm... I have got a free drink, and other freebies... XD
But I'm sad that I attended the gathering late, because when I have arrived there at about 5pm. Everything was about the end, but at least I got to be able to take the pictures with other bloggers... Hehe...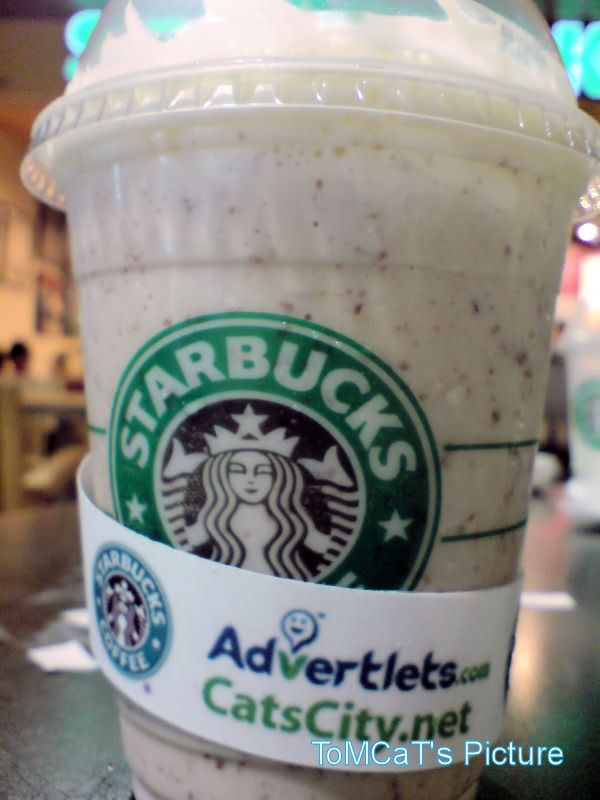 The free drink + Advertlets + Starbucks
Just because of the stupid Engineering Mathematics B examination, it made me couldn't join the activities that can win a prize... T_T
Ah... no more prize....
Haha... Anyway, thanks to Advertlets, Starbucks, CatsCity.net, and Jimmy...