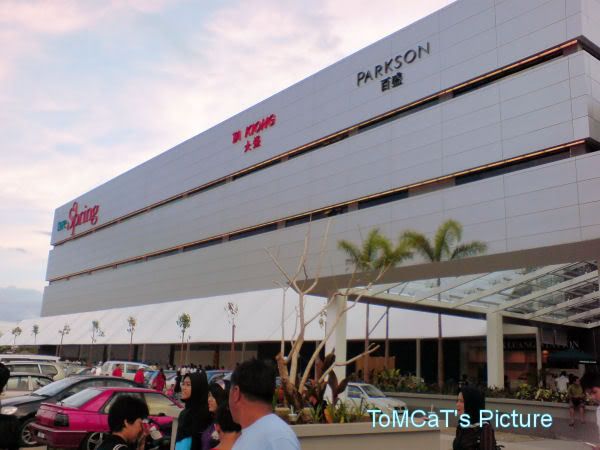 I believe everyone is very happy now that The Spring is opening now since yesterday. Anyway, we may call that The Spring is our Swinburne's student second base, as mentioned by Kiam before. Student living in the hostel no longer suffering with the "delicious" food in cafeteria. Now, it's time for us to have our lunch or dinner at The Spring, but not the cafeteria in the campus. I am sure student from hostel will be very happy about that...



Well, I am looking forward for more shop there, especially The Chicken Rice Shop. XD
Why The Chicken Rice Shop? Haha, I went to KL few days ago, then I have tried the chicken rice there. Wow... The chicken rice there is very delicious.
But, I do not know whether the The Chicken Rice Shop, which is going to be open in The Spring, will be the same as the one I have tried in Mines Wonderland or not. Hopefully it does.

Ok, that's all.